Great blog co-written by Kristie and client, Beth Heyer.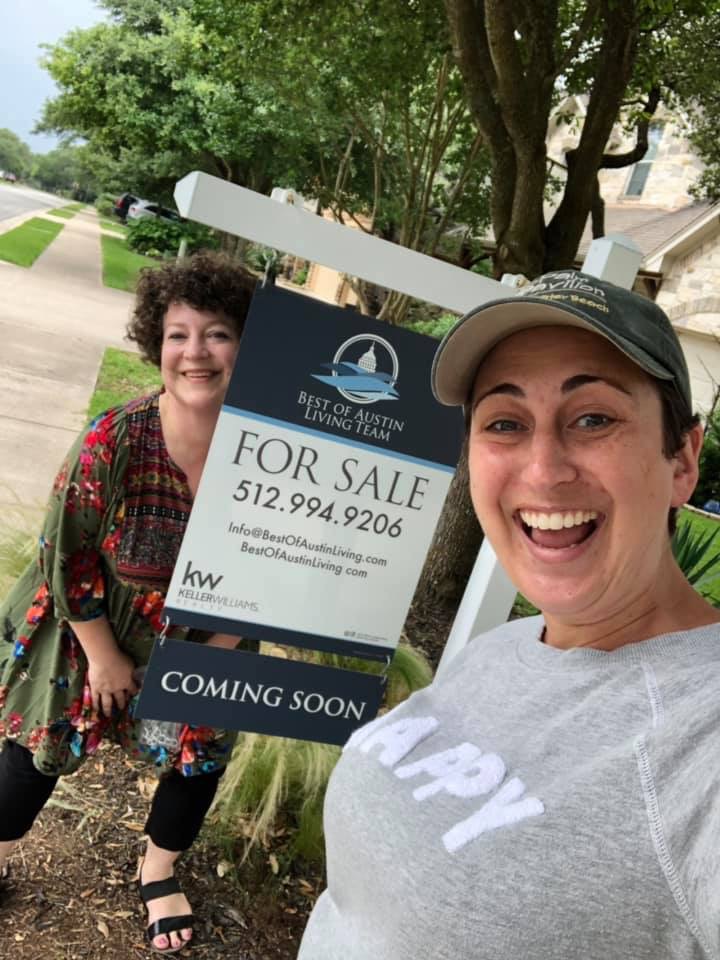 My first thought when I went to write this was, am I even qualified to write a post like this. I realized Geoff and I, in the last 6 years, have purchased 4 homes and just sold our 4th home. That's a lot of houses, more than some people buy and sell in their whole life. So, I'm not an expert, but I do have some experience! With previous sales under our belt, we felt ready to tackle the job of selling our home in Austin. We reached out to our Realtor on May 11th, our house was listed on the MLS on May 30th. We went into contract on June 14th, and closed on July 12th. Big shout out to Kristie Bryant of Best of Austin Living for helping us tackle this big project and seeing us through with great wisdom and guidance. She partnered with me on this article to not only share a sellers insight but also a Realtors. Thanks Kristie!
Step 1 – DO YOUR RESEARCH!
Beth: Get informed. Ask your friends and family about their Realtors. Check who is selling homes similar to yours in your neighborhood and see who their Realtor is. Check comparable homes in the neighborhood and not only what they are listed for, but what they sold for. Look up homes similar to yours on Realtor or Zillow to get an idea of where you want to price your house. Look at homes for sale, look at homes recently sold, look at the pictures, and get an idea of how your house stands up against them. This will help you get a realistic view of what your home may sell for.
Kristie: Your Realtor will provide a comparable market analysis (CMA) which will refine the sales price based upon the home's age, condition, size and location. You want to be sure that you are comparing apples to apples.
Step 2 – Get to work!
Full blog: http://www.heyerlove.com/how-to-sell-your-house-in-30-days-or-less/